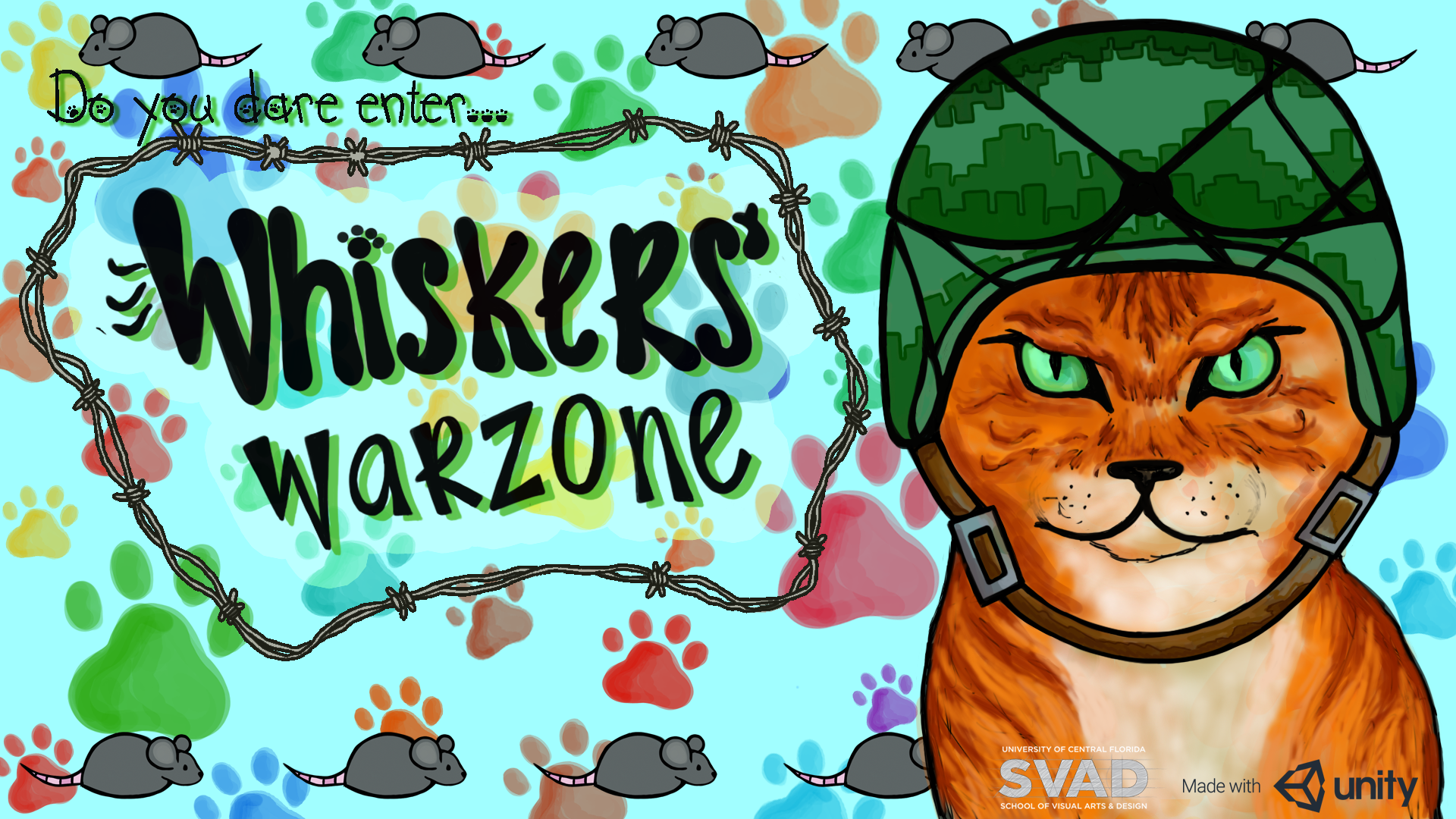 Whiskers' Warzone
A downloadable game for Windows, macOS, and Linux
"Whiskers' Warzone is an action packed, 3D game where you play as a house cat defending its home and territory from rats and other hazards. Are you ready to enter the warzone?"
Whiskers' Warzone was made as a student project over the course of roughly 8 weeks. It was meant to be a mechanically simple game with a small scope that can still offer deep player expression and hours of fun.
Since Whiskers' Warzone is a student project, feedback is always welcome.

Gameplay Video
Game Credits:
Neri St.Charles: Creative Director, UI Designer, Level Designer, Programmer
Emily Bannister: Art Director, 2D / 3D Artist, UI Artist, 3D Modeler
John Matthew Mercer: Producer, 3D Modeler
Eliott Brown: SFX Lead, Programmer, Particle FX Artist
Vincenzo Trujillo: 3D Modeler

Additional Credits:

Menu Theme: Daily Adventures (HolFix)
Game Theme: Vlog Time (HolFix)
Game Font: Austie Bost Kitten Klub